Omg, is this girl actually following through with something that was promised in a timely manner? Excuse me as I faint, because I can't believe myself! Slow clap for me, please! I'm excited to bring part 2 of a smashing hit (someone might have said once this was a good idea and it was probably Sha since she didn't want me to be sad so SMASHING HIT) of how my dearly beloveds have lied me. Shall we count more of the ways?
Perhaps there will be a part 3, if I can rack up some more creativity and get my princess butt in gear.
Myth #1: Epic Modes of Transportation
I mean, seriously. Look at alllllllllllllllll the cool things that these princesses get to ride around in. I mean, CARS? How lowly. You need pumpkins. Pumpkins with wheels is where it's at. I mean, they have magical coaches, magical carpets, pretty horses – Moana is the captain of her own ship! Even poor Tiana has a lilypad which I mean, is very pretty when Monet paints it, so we're just going to chalk it up to a win. BUT I mean, who doesn't dream that the rug you're standing on will magically turn into your own personal chariot instead of just your regular own car that gets RIDICULOUSLY bad gas mileage or the sweaty subway. Me? I'm driving said car with the terrible gas mileage and have to have awkward moments in the gas station twice a week.
Myth #2: Adorable Animal Sidekicks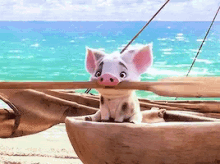 Okay, I have 3 cats, and they are adorable. My one cat follows me around sometimes to get pets and treats and he gets both because I mean adorable. The other one leads me around sometimes which I think must me he's about to lead me off to my own magical quest when he makes eye contact with me, meows, and makes me travel with him. He usually leads me to a wall, which I mean, I have a feeling it's not about to open to a portal??? Idk. But all the Disney ladies usually have this adorable little fluffy creature that cheers them on, and Moana even got TWO. They even help kick butt! The only things my cats do is kick my butt.
Myth #3: Instalove is Live and Well
I mean, I have some Disney ships. They are kind of justified and adorable, but I mean, most if not all are straight up instalove. Even Frozen that preaches against it still involves it loud and proud. And I mean, I'm 300% okay with it, but it probably totally warped my mind as a child, since I kind of thought it was okay to marry a man that you just met??? I mean, how many fake marriages did you have a kid with the first boy/girl you met and you were all like kk let's play house with a long term contract? If a man offered to marry me or proclaimed love for me after three days, I would physically slap him with a restraining order and probs some mace. I mean, yes, Arianna Grande and Pete Davidson found love after a a month, but I shared a smile once with a boy at a zoo and nothing happened after so all is lost.
Although, lol, my cousin is going through some instalove right now and practically wants to be engaged to a guy after, like, well, a month, so maybe Disney didn't lie to me about this?
Myth #4: Dresses, Dresses, Dresses – oh, hello, Jasmine, Mulan, and Moana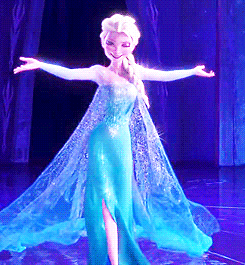 I'm such a dress girl. I loveeeeeeeeeeeeeeeeee me some dresses. And skirts. All the dresses and skirts. JUST GIVE THEM TO ME. And it's seriously unfair how adorable all the outfits are. I mean, I get the need to cosplay them, because they are just amazing and brilliant and so pretty and fluffy and JUST AMAZING. SOMEONE GET ME A PRINCESS DRESS. I NEED ONE STAT. Like, but no one wears outfits like this???? I mean, you don't see Kate Middleton in a Tiana level dress or Meghan Markle in this Elsa getup. Even if you're not into dresses, Jasmine's outfit is ADORABLE. Moana's outfit is ADORABLE. Even Mulan's outfit has a little epicness to it with those shoulder pads.
Myth #5: Villains are Always out to get you
Despite our epic, sweet, kind princesses being their good, wholesome selves, they rack up an enormous amount of villains. I mean, SERIOUSLY. So manyyyyy villains. Moana has an angry goddess, Ariel has a sea witch, Cinderella and Snow have evil stepmothers, Mulan has the HUNS, and Pocahontas has the white men. But I mean, all of them have villains that are plotting against our precious and precocious leading ladies. I don't think I'm a straight up princess here, but I have been known to be kind, and yet I have yet to amass a magical villain???? Like, no one has plotted against me to give me a poisoned apple or make me prick my hand on a glowing spindle wheel or trapped me in an enchanted magical castle with talking objects – oh, wait, the Beast wasn't the villain in that story. Oops.
What do you think? How has Disney Princesses lied to you? Have they lied to you in these ways as well? Let's discuss in the comments below!