Alright, alright, alright, July might be a week in but that doesn't mean we don't still have a bunch of anticipated reads lined up on our TBRs! For this month, I wanted to try out a new feature where I have new releases battle it out for your votes. Which are you most excited to read and why?
But that's not all! I know many of our lovely blogger friends get ARC reviews or run to the store the moment a book drops. So in the BPR #BookBattle posts, I invite everyone who runs a book blog to let us know if you've reviewed one of these books in the comments below. (Please not after the month ends though.)
This way, we can be armed with info when we make our monthly TBRs (because it has certainly been established that we book lovers enjoy getting information before purchasing books).
All I ask in return for those linking to their own reviews is to link back to this post so more people know about #BookBattles (and in turn, more people provide their own reviews).
One last thing before we get started: the point of #BookBattles is not to say "one book is bad and one book is good" when we vote. I don't always match up similar genres or plot lines … so it's a way to see what peaks your personal interest. No criticism is given to the author(s)!
---
Let the #BookBattles begin!
Click covers for Goodreads info!
Match-Up NUMBER ONE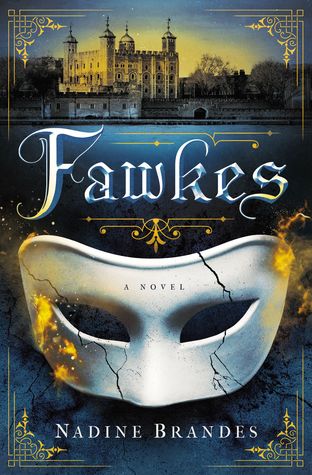 ONE this cover is amazingly gorgeous and TWO get a load of this plot summary: Thomas Fawkes is turning to stone, and the only cure to the Stone Plague is to join his father's plot to assassinate the king of England. Oh. Oh. I'm a sucker for hist. fiction and I think I will be a sucker for this book. RELEASE DATE: July 10.
VS
Um, um, um, a whole sci-fi world and also LGBT wonderfulness? I'm interested to see how this worldbuilding goes down! Plot summary coming at ya: When her brother contracts a plague, she knows her janitor's salary isn't enough to fund his treatment. So she volunteers to become a Scela, a mechanically enhanced soldier sworn to protect and serve the governing body of the Fleet, the collective of starships they call home. If Aisha can survive the harrowing modifications and earn an elite place in the Scela ranks, she may be able to save her brother. (Not in full.) RELEASE DATE: July 17
Match-Up NUMBER TWO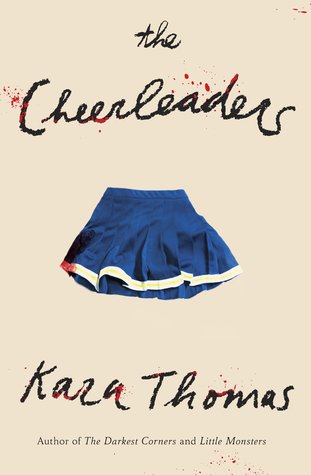 Can I just say I was not expecting this to be a full on intense creepy mystery and now I want this SO BAD?? Plot summary: There are no more cheerleaders in the town of Sunnybrook. First there was the car accident—two girls gone after hitting a tree on a rainy night. Not long after, the murders happened. Those two girls were killed by the man next door. The police shot him, so no one will ever know why he did it. Monica's sister was the last cheerleader to die… (Not in full.) RELEASE DATE: July 31.
VS
I can see this becoming a horror movie. Also, I know what to tell my campers when they get too rowdy (or is that a little too evil?). Plot: While camping in a remote location, Maddie Davenport gathers around the fire with her friends and family to tell scary stories. Caleb, the handsome young guide, shares the local legend of the ferocious Mountain Men who hunt unsuspecting campers and leave their mark by carving grisly antlers into their victims' foreheads. The next day, the story comes true. RELEASE DATE: July 17
Match-Up NUMBER THREE
Best friends trying to outwit an oppressive society? That's my JAM. (Not the oppressive bit though, I would not enjoy this.) Plot: In a world where women have no rights, sisters Serina and Nomi Tessaro face two very different fates: one in the palace, the other in prison. RELEASE DATE: July 31
VS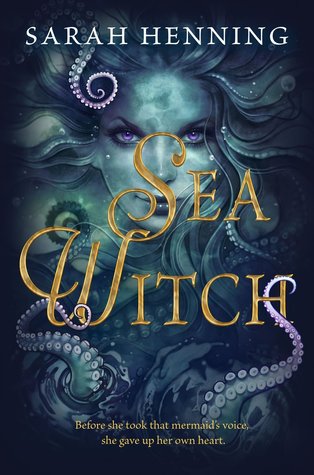 How can this be Book Princess Reviews if I don't drop a fairy tale retelling? And this one sounds goooood. Plot: Everyone knows what happens in the end. / A mermaid, a prince, a true love's kiss. / But before that young siren's tale, there were three friends. / One feared, one royal, and one already dead. RELEASE DATE: July 31.
---
And that is it for this month's #BookBattles! Comment away on the ones you want most to read and link up to your own reviews if you have them posted for July (and July only). Remember to link back to us if you do, though!