Goodreads / Amazon / Barnes and Noble

Why be the sheep, when you can be the wolf?

Seventeen-year-old Ismae escapes from the brutality of an arranged marriage into the sanctuary of the convent of St. Mortain, where the sisters still serve the gods of old. Here she learns that the god of Death Himself has blessed her with dangerous gifts—and a violent destiny. If she chooses to stay at the convent, she will be trained as an assassin and serve as a handmaiden to Death. To claim her new life, she must destroy the lives of others.

Ismae's most important assignment takes her straight into the high court of Brittany—where she finds herself woefully under prepared—not only for the deadly games of intrigue and treason, but for the impossible choices she must make. For how can she deliver Death's vengeance upon a target who, against her will, has stolen her heart?
The girls are back, and ready to fangirl! Or, at least, I know Mandy is, since she is writing this sentence. We are visiting a classic in these princesses' book vocabulary, and was one of the books that they talked about endlessly for years with each other. It's also a book that Mandy has been pushing on readers for years, and we can all let out a collective breath of relief that she will now finally get the mass fangirling out of her system and not talk about it for a while. OR WILL IT MAKE HER TALK ABOUT IT MORE? Also, what is Sha's take on one of the books that has been on the Book Princesses Reviews' favorites shelf for years? Let's see in another round of buddy reads battles…I mean reviews!
Wenches and Men-Dudes of Ye Olden Days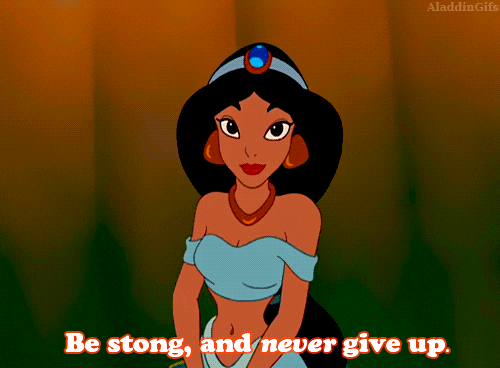 Mandy: Characters, characters, characters. This is what this about, since I got really confused when I came to this one after totally forgetting about it. Shall we start with our main character, Ismae?
Sha: Yes, we shall!
Mandy: Why, thank you, Sha-Who-Is-Doing-Another-Review-Right-Now-So-I'm-Answering-For-Her-At-The-Moment-On-This-Question-Because-MUHAHAHA!
Okay, Ismae. How I can go on about Ismae. Okay, YES, she is Special Fantasy Girl. YES, she gets a bit too haughty at times. YES, she is super special and probably quite a bit Mary Sue? BUT DO I CARE. NO. Ismae is strong and brave and fearless and so independent and don't need no man and smart and kind and is a little Sherlock with no detective hat in sight and has scars and can move on from them in super empowering ways. So, um, yes. I really like her. And she has totally empowered me. If I ever had to compare a character to Mulan's characteristics? It would be Ismae.
Sha: Excuse me, how is Ismae ever haughty? The girl knows a dozen different ways to kill. She is immune to poison, and has thus mastered mixes to drop a guy in ten seconds flat. She is confident, and with good reason. I am all for being empowered by Ismae, because not for a second did she let someone else dictate her fate. Well, okay, for a few seconds, but that was part of her character arc. Which was wonderfully built! #fangirlrighthere
Mandy: Well, she was a little boastful at parts, but it just made her personality more realistic? Like, I loved how she was so prideful that she got picked to go first on a mission over her dear friend, Annith, who had been waiting for YEARS. I mean, it's mean, but it's perfectly natural, because I mean, how can you NOT feel pride for being picked first? She still feels bad for her friend, but I GOT it. It was true psychology done right, and I felt even more connected to her. ISMAE LOVE IS STRONG WITH THESE GIRLS.What do you think about Duval, Sha?
Sha: True true on the realistic boasty-ness. Maybe I side with her so strong because I'm lowkey a little boasty myself? Hmm. As for Duval, he be my dude! Sorry to all our readers who want more love at the other characters (who for sure deserve it!). It's just so much when you get a kickass female MC, no? But yes, Duval was the respectful but also still badass male MC. He had his besties, including Beast (featured in the sequel!! Should we do a buddy read on that too? Comment below!). And we got some intense villains.
Mandy: Side characters were A+++, and if you're thinking there are some fierce and some major girl power with them, YOU WOULD BE 200% CORRECT.
The Plots of Good Ole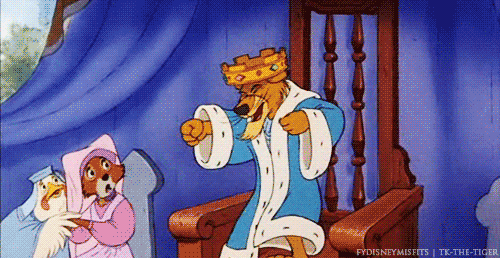 Mandy: When I first read this book years ago, I really was quite confused on where the story was going. This is quite a big book, and in the beginning of the story, we're introduced to a young Ismae who was being forced to marry a foul farmer by her father. She is stolen away to a convent that happens to serve Mortain, who is basically the saint/god of death and its epic all-female kickbutt team of handmaidens who dispense his justice. I was super content to just read about these epic strong-ass women taking on the dark world. But then we add in court intrigue with murders and the fate of a young duchess in peril of nasty men??? With our brilliant heroine off to SAVE THIS HISTORICAL WORLD. Well, hello, Past Mandy, you've just found a Disney Princess level quest that you are absolutely going to love.
Sha: I agree, this book is huge as all heck and I'm one to be cautious with big books. Not because I can't read them (we all know how much a bookie reads, big books are never the problem) but because I refuse to abandon a book once I start. So if I start a 500-page disaster-piece … yeah. I must then complete it. But every second of Grave Mercy was wonderful and *no unnecessary drama added to make the book longer*. Which some big books do?
Some XXX Ankle Flashing and More!
Mandy: *coughs* That title. I cannot take. What I can take? THIS SHIP. THE ROMANCE. THE FEELS. I had so many. I was a bowl of feels. Duval x Ismae are literally my second favorite ship out there? Obviously Cresswell has top spot forever, but Duval and Ismae was the beginning ship when I didn't even know the meaning of ship. I loved them together so much. They respected each other, and each others' opinions. About halfway through, once they realize they can trust each other, it was so empowering to see Duval continuously look to Ismae who had been mistreated by every man in her life and immediately take her opinion into major consideration in a time when men didn't think much of women. Maybe it was a little fast? But I feel like it was enough time.
Also the chemistry was TENSE. They both had scars, and they respected them. I COULD FEEL THEM LEARNING TO LOVE AGAIN AND I WAS OVER HERE SINGING SONGS LIKE "CAN YOU FEEL THE LOVE TONIGHT" LIKE I WAS STRAIGHT UP OUT OF THE LION KING. Ugh, they just had this relationship of love and respect but still a ton of sexual tension. I mean, there was this weird ankle grabbing scene, but I have been blinded by fangirl love that I don't really know what to do with it BUT STILL. I JUST CAN'T EVEN FORMULATE WORDS TO DESCRIBE MY LOVE FOR THESE TWO LOVERS. Now, Sha, will probably rain on this love parade.Can we play an intro of "Welcome to the Black Parade" now?
Sha: I'm just dying laughing over here because I don't remember an ankle-grab scene? I — oh no. Oh I just remembered. Now I'm laughing even more. But yessss, Ismae and Duval and legit couple goals. Like, why can I not even find another book guy like Duval, let alone real guy? He is full of respect. Can I just throw an example at you? Duval hates that Ismae kills people (I mean, she's an assassin.) But he tries to learn about how she chooses her "marks" and what guides her. Her learns about her trade, without snide remarks or shutting her down completely. I just … I just need more men who listen to women's opinions. Now my laughter = tears. Please more listening to opinions.
Mandy: *choking up as well* Omg, I just can't. Everyone deserves a Duval. *but is literally choking up half because Sha just realizes the double meaning of her title and THE FEELS FOR DUVAL, MAN OF SHA AND MY HEARTS"
Sha: Okay but he's mine.
Mandy: …this is a duel of the handmaidens, Sha. Shall we brandish our…erm, we could probably duke it out with these giant books.
Sha: There is cyanide in apple seeds. I will kill you. Slowly.
Mandy: :O ARE WE HAVING A SNOW WHITE MOMENT?????
Welcome to Brittany – Home of Death's Handmaidens and Even More Old Men-Dudes!
Mandy: LOL, for the longest time, I actually thought Brittany wasn't a real country? Well, geography finally made an appearance in Mandy's household, and I figured out it's real. But LaFevers really did a cool job with interweaving the court intrigue from the past and the new mythology of Death. I was so intrigued by the concept of Death being a saint/god, and his handmaidens/nun things (idk, what they were besides older handmaiden-y ladies) that went off and did his justice by killing bad peeps. I loved how she created this darker feel in what could have just been a regular ole historical fiction novel and seamlessly combined the paranormal and historical with little details here and there that really completed a super cool world.
Sha: Oh. Oh. Brittany is real?
Mandy: *crickets* IT IS. I GOOGLED IT. IT HAS SOMETHING CALLED A PINK GRANITE COAST, AND NOW IT'S ADDED TO MY TRAVEL LIST BECAUSE I WANT TO GO RUN OFF ON SOME GRANITE ROCKS AND PRETEND I'M DEATH'S HANDMAIDEN WHILE HAVING SOME SOUND OF MUSIC MOMENTS BECAUSE IDK.
Sha: I want to be an English teacher, not Geography, so… The world in Grave Mercy is in-depth. Like, LaFevers put thought in there. Every single character is fleshed out, the locations are described in depth… I think every single book was ruined for me after Grave Mercy, to be honest. This is why I'm so tough in reviews. I expect LaFevers perfection every day now.
Conclusion
Sha: Just two words: Get it. (Okay one more word: Now.)
Mandy: I 3000% agree.
What do you think? Are you shocked that the girls actually fangirled over a book together????? What book means a lot to you? Let's discuss in the comments below!