It's me, Mandy aka the DNF Queen. If you've been a follower of this blog, you know I have the DNF streak in my book genes. This year, I've been doing better…well, I WAS doing better. I was rocking it with my non-DNFs, and then the past two months hit and I accidentally DNFed quite a few books. THEY JUST WEREN'T MY JAM, AND I JUST COULDN'T DEAL.
However, back when I was still reigning monarch of my Not Finishing Books Land, I always reviewed each one that I gave up on. I marked them like a good little blogger on Goodreads as read, got my little review jam on, and then whipped out the Condescending Snow White picture to mock my DNF pain. I may have even grouped them in a post to showcase all the Books Mandy Failed, and you got to see just how much this girl gave out when the book got hard. However lately, I've found myself…just removing books from my bookshelf instead of counting them as being read and not even putting down a single sentence in a review of any sort for some of the books I've given up on. So this raises the question…
What makes you review a book you Did Not Finish?
Recently, I picked up the Reign of the Fallen audiobook. I absolutely adored the book cover for ages now, and I was 100% down for the premise. Give me allllllllllll the necromancers. However, I've noticed some not so good reviews of it, and despite all the pretty covers in the world, I thought I would try it out in audiobook format just to see how it was before I bought that gorgeous light pink book to caress forever.
However, I have to say that the reviews were right. I was bored; I was confused; I was giving some major side-eye. World building was confusing and messy and NOT even there sometimes???? The main character seemed like a totallllll cliche fantasy girl, and there was a lot of cheese. A. LOT. OF. CHEESE.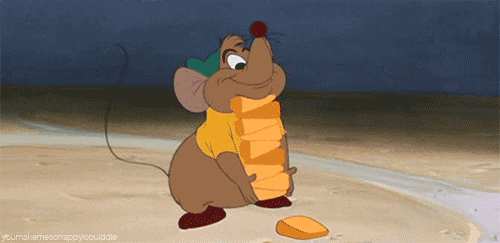 I probably could have written a review for it. I had lots of thoughts, I had almost gotten through the entire first disc of the audiobook, and I mean, I've done more for books I got through less. However, I just glanced at my Goodreads and…taken it off my bookshelf and took the CD out of the radio.
However, just a few weeks before, I read Unearthed by Amie Kaufman and Meghan Spooner. Well, if you take "read" as I really tried but Mandy was bored and had to peace out. And this was my stellar review:
"I was bored I was bored I was bored I was bored. I love Kaufman and Spooner, but whenever they get together, I just slide into this space of I'm so bored. Did Jules really need to go on 8 pages of explanations about this world ALL in the same chapter? No crowns since I DNF and a Snow White rating, which is kinda crazy that this is only like my third of her of the year??? Look at this DNF queen being non DNF-y."
I DNFed this book at 16%. Which isn't that large at all when you really think about it. So, what made me compelled to write a review for this and not Reign of the Fallen or People Like Us which I DNFed at around the same time?
Well, to be honest, I'm not quite sure. I think I'm starting to realize, if I pick a book up and read about 10 – 20%, I'm really not reading the book. I mean, I'm reading a part of it. I'm reading a good amount of pages. I'm sort of invested in this book. However, I'm not really reading it, and is it really accurate to mark it as read? I'm not so sure anymore. And the other issue that I'm finding is some of these, well, I'm realizing I don't really have to review every single thing I read. I mean, sometimes I just don't have enough words to say things. Whether the book is meh or boring or eh, do I really have to say that in the same words over and over and over again?
However, I do still think that DNF reviews are important. I like knowing why people DNF books. I want to know what made people give up. Some of them are super spicy because the book was in Crazy Town. Some of them bring up huge glaring flaws with the book or just give warnings about how if you might not be feeling this book. I find them super insightful. So, um, am I robbing people of not knowing the reason why I gave up on Reign of the Fallen? Or robbing them of the knowledge that I even gave it up? IDK, THIS IS TOO MANY QUESTIONS NOW. I ONLY SIGNED UP TO ANSWER ONE IN THIS POST, ME, WHY YOU GOTTA DO THIS?
Is there a bottom line?
IDK, probs. I think it just depends on what the book is saying to you. If there's something truly crazy and you gotta warn people, you clearly have to do a review. If it's meh and eh and bleh, maybe do a review, maybe leave your Goodreads friends/followers confused on where did that book go from Mandy's bookshelf???? It's totally up to you and what you're feeling – and in certain cases, not feeling. I will always be reviewing my ARC DNFs, but everything up? Dear gosh, it depends which is the answer to, like, every single one of my discussion post?
What do you think? What makes you review a DNF book? What makes you not review one? What makes you consider a DNF book read? Is there a DNF book you always will review? Let's discuss in the comments below!