Andddddddddddddddd the epic buddy read series is back! Sha and Mandy return with another classic dueling review where we take on the same book with sass and spunk with the hopes that Mandy doesn't (once again) unnecessarily harsh on someone's book mellow.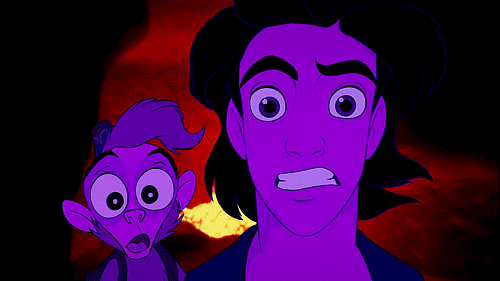 What book are we taking on today? Pivot Point by Kasie West — that's right. This is the book that was the beginning of everything for Ms. West, who has become a household YA contemporary name and a queen of major feels. However, before all of that, she wrote this fantasy/sci-fi thing that Mandy has been pushing on readers for years because it's one of her elusive favorites. And the first of Mandy's victims? The one and only Sha, here for the first time to share her story.
So, how will Pivot Point live up for our dashing book princesses? Will it continue to be a Mandy favorite? Or will this book go down in Hades's flames?
BUDDY READ CHALLENGE: Can you guess who is BP1 and who is BP2 in this post? Just like Addie in Pivot Point, you don't know who is pulling all the strings. . . Guess in the comments below and find out the answer in tomorrow's post!
Goodreads / Amazon / Barnes and Noble

Knowing the outcome doesn't always make a choice easier… 

Addison Coleman's life is one big "What if?" As a Searcher, whenever Addie is faced with a choice, she can look into the future and see both outcomes. It's the ultimate insurance plan against disaster. Or so she thought. When Addie's parents ambush her with the news of their divorce, she has to pick who she wants to live with—her father, who is leaving the paranormal compound to live among the "Norms," or her mother, who is staying in the life Addie has always known. Addie loves her life just as it is, so her answer should be easy. One Search six weeks into the future proves it's not.

In one potential future, Addie is adjusting to life outside the Compound as the new girl in a Norm high school where she meets Trevor, a cute, sensitive artist who understands her. In the other path, Addie is being pursued by the hottest guy in school—but she never wanted to be a quarterback's girlfriend. When Addie's father is asked to consult on a murder in the Compound, she's unwittingly drawn into a dangerous game that threatens everything she holds dear. With love and loss in both lives, it all comes down to which reality she's willing to live through… and who she can't live without.
♪ (Do) You Get the Best of Both Worlds ♪
BP1: This book is split into two sections, the POV of "Addie who lives with her dad in the Norm world" and "Addie who lives with her mom in the secret world of the Paranormals." Somehow this didn't end up with the story jumping all over the place and confusing this poor reader's brain? Both worlds/decisions reflect the other which made me feel like I totally had this when going back and forth between the two super different worlds!
BP2: I think this was one of the coolest premises that I have seen in YA before, and I still stand by that. There is tension, there is suspense, and there is thoughtful and clever plot devices that are peppered into the story like sprinkles onto a cupcake. I really have to give West major credit for taking so much time to thoughtfully come up with each little thing that would pop up and show up in the other POV.
BP1: Agreement! Not one second did I forget which Addie-World I was reading because West laid them out super clear. Also each world had its own "side" of the characters, showing them in a way Addie wouldn't have seen if she didn't choose that path!! Like Laila, Addie's BFF from a tough home, who ends up falling in with the wrong peeps when Addie heads off to the Norm world. . . Eeks!
BP2: I definitely have to agree that West did a great job with making sure that we knew what Addie-World we were in. West certainly did good in this aspect.
BP1: Even better? Sometimes those sneak peeks into the other world let you know what another character might be planning. . . Time to put on the detective hat!
And Weighing in at Super Devious, our Villain Is. . .
BP1: Whoa, no, no, of course no spoilers! But every book has a protagonist or cause luting against our protag of the day, and did Pivot Point's villain match our expectations? Weeeelll, this book actually had a few villains in store? We're talking creepo dudes, long-kept secrets, and super stabby moments.
BP2: Um, speaking of creepo dudes, I had many thoughts on the men in this book. Also every single man in the book was problematic it seems at parts. You have Rowan – Love Interest's best friend – who continuously makes unwanted advances on the main character. While the main character doesn't say anything in words per say, since we are in her head, we see just uncomfortable he makes her feel and how she really does not want it. I felt so uncomfortable reading these parts, and it seemed to me that the character somehow got rewarded at the end of the book with Addie's best friend, Laila, giving him a kiss and saying how adorable he is.
BP1: Yes, yes!
BP2: There were also a lot of other problems I saw with other guys as well. One of the love interests is best friends with a guy that would have forced unwanted advances on Addie if she had gone to the dance with him. The other love interest is in a semi relationship for ¾ of the book while still seeming to be interested in the main character. And there is a man named Poison – so, I mean, that will tell you all you need to know. I feel like Addie's dad was the only man that didn't completely disappoint me in this novel, and he was only around for a total of, like, ten pages?
BP1: Addie's dad was such the cool dude. He deserved more book love. But I have to drop a bit of the disagreement: yes there was shady Rowan, but West did a good job of showing why this behaviour is not cool. She didn't just create character for fun, he was there to make a point.
Too Faced: The Makeup or the Characters?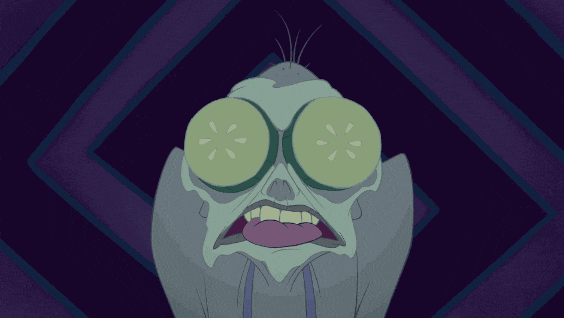 BP2: Was Addie my favorite YA heroine that I have ever read? Well, certainly not. She wasn't horrible, but she certainly wasn't very memorable either. She was honestly okay – just okay. I honestly can't tell you much about her besides she enjoys graphic novels.
BP1: Why you gotta hate on her like that? Addie had so much spunk. She knew what she wanted from life (i.e. not a bossy, player kind of guy?) and she supports her best friend thick and thin. She is an introvert who remains an introvert throughout the book, which is stunning considering how many books feel the need to transform introverts into glamorous, popular extroverts these days. Why, I've never related with a character so much in my life.
BP2: As for Addie's best friend, Laila? Hmmmm, that's a difficult one. I felt she had some potential to be something great, but I definitely found her becoming that dreaded cliche sidekick that came for the sassy quips, the flirts, and a push into romance for Addie. She became more of a plot device for me instead of an actual character that I enjoyed and wanted to cheer on. She becomes a narrator in the sequel to the story, and trust me, it was the reason we do not talk about the second book.
BP1: Mayhaps I agree with you on this one. Laila had a bunch of stellar moments in this book but towards the end of the book, her character suddenly blurred into a cliche. Some of her decisions no longer made sense.
BP2: As for our love interests, Trevor and Duke, we really can't talk about them too much without spoilers, but let's just go the way of the Facebook relationship status and say: It's Complicated.
Deja Vu Reread Thoughts?
BP2: I will admit that I didn't quite remember everything very well, but I remembered enough about the big twist that arrives in the book. The big twist changes a lot of things in the book, and to be honest, it really changed the way I went into this book again. This book is part mystery, and knowing the big reveal that happens in one of the worlds, made me….well, it made me enjoy it less in a sense now that it wasn't fresh and new and I knew how it would end with a certain World.
BP1: All I can say is with this book, there is definitely more than meets the eye. Thankfully, my poor book memory served me right today and I went in blind.
The Final Verdict
BP1: From me, four and a half crowns. When I wasn't cackling with laughter, I was swooning over the love interests. And the ending ripped out my heart, threw it in a blender, and served me a fresh smoothie to enjoy as I pondered what I had just read. I knock off half a crown because one of the love interests just didn't get the page time needed to truly drive me to tears (and I wanted tears).
BP2: This sadly got downgraded to a solid 3 crowns from me. I found myself detached the second time that I read this book. Perhaps it was the fact that I remembered so much of the big twist that I couldn't enjoy myself again and get lost in the mystery and shock. I didn't enjoy it as much as I should have, and a lot of the things fell flat for me. Plus, problematic characters had me on book fire.
So, what do you think? Have you read this book? Does a reread change your opinion? Who do you think is BP1 and BP2??? Did we trick anyone? Who do you agree with more? Let's discuss in the comments below!