Why did the scarecrow win an award?
Because he was outstanding in his field!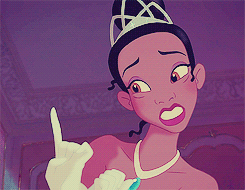 Hey, you know you gotta laugh! Today's post is raring and ready to celebrate all the amazing, dedicated men in our lives. This Father's Day falls on Sunday, June 17th and here at BPR, we wanted to give you every chance to find the perfect gift for the men you admire.
So for all the fathers and grandfathers, uncles and brothers, men who adopt and men who care for another's child like he or she is their own — to every father-figure, June 17th is your day of recognition. Thanks for lifting us up to always reach our greatest potential. To show our thanks … some gifts befitting your grandeur?
---
The Official Dictionary of Sarcasm: A Lexicon for Those of Us Who Are Better and Smarter Than the Rest of You by James Napoli
What man can resist some sharp wit and a reminder of his greatness? This gift is great for a jab at anyone with a good sense of humour and any father-figure who needs a refresher on his jokes.
---
A dad classic. Who can go wrong with cufflinks? I've heard you can never have too many.
---
Sometimes the father figure in your life can be the life of game night. Other times, he can totally be insufferable, telling you he won at a game of Scattergories that wasn't even scored. However, games always bring the fun, and this one is sure to be a classic with fun, funnies, and other things that have the word fun in them. It can be a treat for the guy in your life – and also for you because you'll have a great game to bring with you to your next game night.
---
A Mug (That Loudly Proclaims How Amazing its Owner is)
Coffee isn't fun unless you drink it from a mug that screams "YOU ARE AMAZING" or "TOTALLY THE BEST SUPEREST PERSON IN THE WHOLE WORLD." Since every man drinks a lot of coffee, this is the most perfect gift. (Of course, tea mugs are a bit more toned down, but positive affirmations do exist in tea mug form!) Remind that man in your life why they're so great every time they take a sip to drink!
---
Customizable T-Shirt
Am I speaking too much from personal experience here, but my grandfather adores any paraphernalia with his grandkids' pictures on them. This includes t-shirts and mousepads. You can can great prices (and quality) at vistaprint.ca but many sites will do this online and even more places do the work in person. Just get the family together for a cute (even themed) pic and the company will do the rest.
---
When in doubt, socks. Socks are always the answer. Men never really worry about the necessities, so they will definitely appreciate a good pair of socks. Personally, Mandy's dad has received plenty of socks – some that are nice and practical – others with a Batman logo and a little cape flowing behind them. He has been appreciative either way, and socks are always practical and enjoyable with a little splash of fun – like these that have aliens on them because aliens are clearly the best – except in most sci-fi when they're usually the worst.
---
The Snacking Dead: A Parody Cookbook
If there is one thing that commercials and advertisements have told me is that men love to grill. It's in their male DNA or something. Man time = grill time. When the man in your life is looking for a dman thing to do this weekend, he can pick up this cookbook and learn a thing or two about some zombie grilling and snacking favorites while having some solid fanboy time over The Walking Dead. Plus, there is a pun. Right in the title. It's solid Man Gold.
---
Puns = the classic "dad" thing. This app allows you to explore your punnderful side, and play games to unlock your ultimate pun dreams. Fun and puns? Sign the man up now, and be tortured later.
---
Are you inspired? Will this be the year of the best gift ever? I feel like I need to close this off with a #disclaimer that gifts don't make the holiday (or any day) since ♪ love will light the way. But um, uh, *cough* gifts are nice too.
No worries if your budget is low this year. You've always got the option of a far out card, personalized message (try some throwbacks, who doesn't like to remember hilarious past memories?) or some good old quality time. Sun is out? Try a beach day, or just roll out some towels and get some rays together in the backyard. Rainy day is perfect for movies, cracking out a family photo album, or trying a new recipe.
Happy (quite early) Father's Day and here's hoping this post gets you started on some great gift ideas.
Who are you shopping for this Father's Day? Is your gift all lined up? Did this post lend any inspo? Comment below!