I used to love those 20 questions games. I think there was this little digital bubble thing that you would think of something and then it would ask you 20 questions and have to guess it. Well, this tag isn't quite that, but it seemed like a good amount of fun. Thanks so much to Bentley @ Book Bastion! Please check out his blog – not only will you get fantastic reviews, great bookish content, but he's such a cool, nice guy! Check out his blog here!
1. How many books is too many in a series?
Oh dear. If it's a series that I love, it could keep going on forever. Like, PLEASE GIVE ME ALL THE LUNAR CHRONICLES BOOKSSSSSSSSSSSS. But if it's a series I'm not a fan of, I'll usually give up on it. So, it just depends if I'm vibing with the book.
2. How do you feel about cliffhangers?
If they're done well, I can appreciate it, but if they're done just for the sake of a cliffhanger, I get super upset with the book. Because I mean, COME ON. I've been reading books so late right now anyway, that I haven't been really affected by cliffhangers lately.
3. Hardback or Paperback?
I used to be the paperback queennnnnnnnnnnnnnnnn. I would only buy them, because they would be so much cheaper. However, I have grown fonder of hardbacks since they are easier to handle and I don't have to worry about them flopping around or creasing the spine. I'm anal about spine creases. BOOKS MUST BE PRETTY ALL DAY EVERY DAY.
4. Favorite book?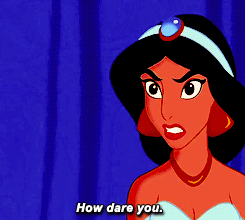 I MUST CHOOSE ONE????? No thank you. However, I sadly don't have that many anyway to pick from. You can take a look through my lame shelf of favorites here!
5. Least Favorite book?
Lol, take your pick of some recent one crowns.
6. Love Triangles, yes or no?
No thanks. I don't like being on the losing end of a triangle because then I feel betrayeddddddddddddddddddddddddddddddd.
7. The most recent book you couldn't finish?
LOOK AT ME. THE DNF QUEEN HASN'T HAD TOO MANY THIS YEAR. Except for last month. BUT YAY TEAM. The most recent one was Empress of a Thousand Skies. I just wasn't feeling it at all.
8. A book you're currently reading?
I feel like this should be bookssssssssssss, since as of this moment, I am reading three at the same time, LOL. One I'm really enjoying is The Gentleman's Guide to Vice and Virtue that I'm lovinggggggggggggggg.
9. The last book you recommended to someone?
I feel like any of the raving reviews I give end up being the recommendations, LOL? In real life, though, I recently recommended Furyborn to one of my friend's friends.
10. The oldest book you've read?
Probably anything by Shakespeare. I don't read too many classics.
11. Newest book you've read?
A Court of Frost and Starlight since it what? Came out last Tuesday. Goodness, I was speedy.
12. Favorite Author?
Marissa Meyerrrrrrrrrrrrrrrrrrrrrrrrrrrrrrrrrrrrrrrrrrrrrrrrrrrrr.
13. Buying books or borrowing books?
I honestly go back and forth between this. I used to be super against buying and would just borrow from the library. And then I started blogging and was snatching up books from buying left and right. But recently since I've noticed I AM JUST ABOUT OUT OF ROOOOOOOOOOM and got a string of not good books I had bought, I'm really back into borrowing.
14. A book you dislike that everyone seems to love?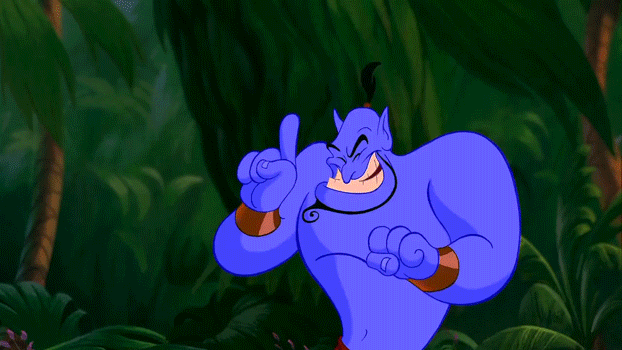 Oh, where do I count the bookish ways? I'm always the Captain of Unpopular Opinion when it comes to super hyped books. My most recent was, well, A Court of Frost and Starlight and also To Kill a Kingdom.
15. Bookmarks or dog ears?
Bookmarks please! I am far too anal about my books to dog ear them.
16. A book you can always re-read?
Grave Mercy! The Summer I Became a Nerd! …um, I'm running out of books. OOPS.
7. Can you read while listening to music?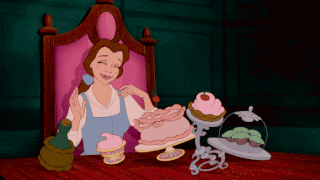 Oh, no, no, no. I get far too distracted. I'll start focusing on the song instead of the music. Oddly enough, I can read while having the TV on, though.
18. One POV or multiple POVs? (POV = point of view)
Either or. I honestly can get down with both if they're done right and good.
19. Do you read a book in one sitting or over multiple days?
LOL, depends on how much time this gal has. She has full time job. Which mean she has big girl time that doesn't allow too much time to read. So whenever I can get the reading in, I squeeze it in whether it's over some days or just one sitting.
20. A book you've read because of the cover?
I kept seeing everyone really wanting to read this, but honestly, I wasn't really into the premise of it. I picked it up, though, because I was obsesseddddddddddddd with that cover, and it ended up being such a fantastic read.
Tagging…
Eh, I'm not really feeling it today and I've been seeing this around lately. Please feel free to tag yourself if you wish to answer some cool, fun questions!
What do you think? Are you proud of my gif usage FINALLY? What are some of your answers for this? Let's discuss in the comments below!